June 6-10, 2011
9:30 am - 4:30 pm

DON ANDREWS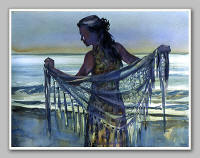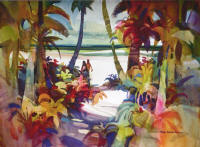 NEW WORKSHOP BY DON ANDREWS!

"Color Emphasis & Landscape"
Watercolor Workshop

FEE: $ 495.00

Information
http://www.donandrews.net

TOP
____________________________________________________________________


SEPTEMBER 3, 2011
9:30 am - 4:30 pm

ANGELA HERNANDEZ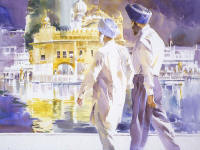 "Golden Temple: In Meditation"
Recreating the Landscape in Watercolor

FEE: $ 85

Information
http://www.artboxworkshops.com

TOP
____________________________________________________________________


SEPTEMBER 24, 2011
9:30 am - 4:30 pm

SYLVIA MEGERDICHIAN
NWS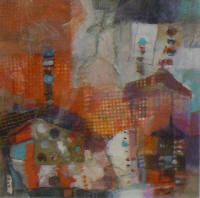 MAKING COLLAGE PERSONAL

FEE: $ 85

Information
http://www.artboxworkshops.com

TOP
____________________________________________________________________


OCTOBER 14, 15, 16, 2011
9:30 am - 4:30 pm
BARBARA NECHIS
NWS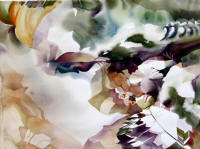 EXPLORING WATERCOLOR

FEE: $ 365

Information
http://www.barbaranechis.com

TOP
____________________________________________________________________



NOVEMBER 18-19, 2011
9:30 am - 4:30 pm

SYLVIA MEGERDICHIAN
NWS



Anyone Can Draw: RIGHT BRAIN WORKSHOP

FEE: $ 170

Information
http://www.artboxworkshops.com

TOP
____________________________________________________________________



2012 WORKSHOPS


Katherine Chang Liu January 23-27, 2012 Studio Painting & Critique

Christopher Schink February 24, 25, 26, 2012 Designing Figures & Shapes

Gerald Brommer June 8, 9, 10, 2012 Designing with Watermedia & Collage

Don Andrews October 8-12, 2012 Color Emphasis & Landscape




JANUARY 23-27, 2012
9:30 am - 4:30 pm

KATHERINE CHANG LIU
NWS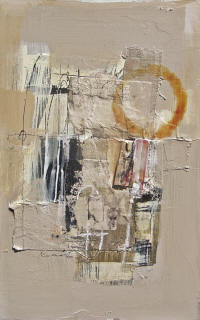 Studio Painting and Critique

FEE: $ TBA

Information

http://www.lewallencontemporary.com/searchresults.php?start=1&artistId=1070

TOP
___________________________________________________________________________
_____________


FEBRUARY 24, 25, 26, 2012
9:30 am - 4:30 pm

CHRISTOPHER SCHINK
NWS


SCHINK



Watercolor / Designing Figures & Shapes

FEE: $ TBA

Information
http://www.christopherschink.com/index.html

TOP
____________________________________________________________________

CLICK HERE FOR A WORKSHOP REGISTRATION FORM.

WORKSHOP CANCELLATION POLICY

All registration by mail. Spaces are reserved on a first deposit received basis.
Once your place has been reserved, there will be a nonrefundable
cancellation charge of $50 per workshop prior to 30 days before the event.
Any cancellation less than 30 days before the event will incur a $100 cancellation fee.
No refunds made after 14 days prior to the start of the workshop.
We reserve the right to cancel any workshop, in which case we will make full refund.


MONDAY OPEN STUDIO
<![if !vml]>

<![endif]>

MONDAYS 9:30 am - 2:00 pm at the ART BOX
Bring your favorite watercolor supplies!
FEE: $28 per Monday

Enjoy watercolor painting every Monday with Sylvia in a peaceful and supportive environment
appropriate for all painting levels. Beginners are welcome and given individual attention.
Intermediate painters are encouraged to become more expressive and experimental.
Critique discussion starts right after lunch followed by more painting.
Bring your favorite watercolor supplies and enjoy a great day!


Sylvia Megerdichian's ART BOX STUDIO

1302 Monte Vista, #9
Upland, CA 91786-8221
909-981-4508
artboxsylvia@netzero.net

Click here for more information on Monday Open Studio.



Sylvia Megerdichian

ART BOX STUDIO
1302 Monte Vista, #9
Upland, CA 91786-8221
909-981-4508

Email Sylvia
artboxsylvia@netzero.net